Our Learning/Curriculum Areas
English
Curriculum Area Leader – Tracey Lean
This is the subject that all of us use every day, whether we are speaking to our friends, listening to a song, reading a text or watching a movie. English teaches the skills to be an effective communicator who is able to participate fully in all aspects of life, both at school and in the wider world.
In Years 9 and 10, focus on a greater critical awareness of texts including films and websites. In the senior school, courses are student driven and offer the opportunity to appreciate and explore world literature with a strong emphasis on New Zealand authors. Through English, students develop their own identity and their understanding of the world.
The Arts
This bustling learning area is always a favourite with students, as it is here that they can express themselves creatively, noisily and physically.
Drama
Teacher in Charge
In the junior school, students explore the tools used to create drama through devising, scripted works, and process dramas. They have an opportunity to make masks and puppets and this leads to performances for the local preschools. Students in senior Drama will produce plays, both devised and by established playwrights as part of their NCEA studies. They will travel to Christchurch to view live theatre in preparation for the external component of the course. Throughout this course, students develop their technique and learn the value of co-operation and team work.
Music
Teacher in Charge
This developing learning area has been introduced in the junior school and is part of the Drama programme at Years 9 and 10. This course offers students an opportunity to learn an instrument as well as the theoretical elements of music. We have an itinerant music programme in place for students who wish to further develop their skills on their chosen instrument outside of class.
Visual Arts
Teacher in Charge – Helen Parkinson
The Visual Arts develop students' conceptual thinking within a range of practices which at Kaikoura High School includes drawing, painting, printmaking, design and at some senior levels can include photography. Students explore, refine, and communicate ideas as they connect thinking, imagination, senses and feelings to create works and respond to the works of others. Artist models form the basis of most work done as this allows students to observe and learn about a range of artists, artworks and theories in the arts.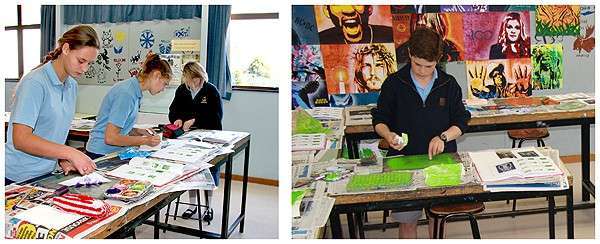 Extra-Curricular
There are many opportunities to become involved in the Performing Arts outside the classroom. We frequently participate in Stage Challenge, a national Dance competition. Other opportunities include: Dance for Asthma, the Sheilah Winn Shakespeare Festival, Theatre Sports, Choir, and School Production.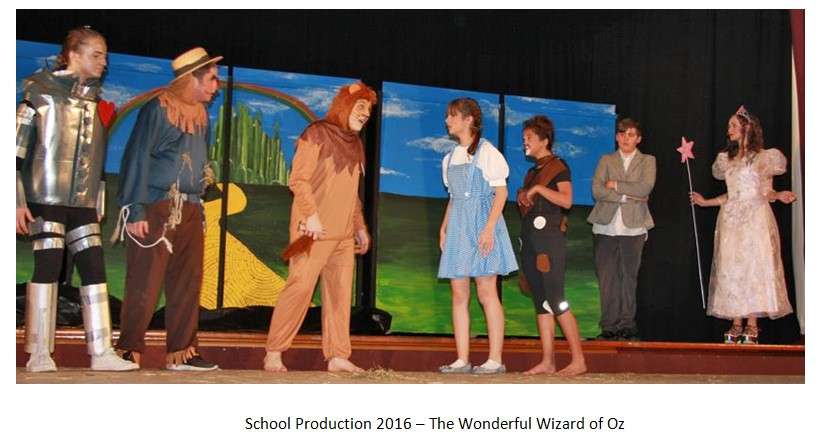 Health and Physical Education
Curriculum Area Leader - Mike Thomson
The Health and Physical Education Department has two main foci: teaching our students the value of being lifelong movers and providing students with the skills and knowledge to achieve balance within their lives.
Health
Total well-being and Hauora is the focus here. Spiritual, mental, social and physical health are all interrelated and must be held in balance. Health is a curriculum area in which students are explicitly learning about themselves and how to be an effective member of their community. Students learn skills to enable them to be responsible for their own health and acknowledge their part in ensuring the safety and well-being of others. Emphasis is placed on bringing in guest speakers to provide authenticity and meaning to these contexts.
Senior Health builds on the concept of self-efficacy programmes and is designed in conjunction with students to help with buy in. Topics may include goal setting, drug education, relationships, nutrition, positive sexuality, media and body image and how to deal with these challenging issues in a range of contexts.
Physical Education
Through Physical Education students will learn a range of motor and interpersonal skills as well as basic anatomy and physiology. Teamwork and effective communication are essential facets throughout all year levels. Using a variety of external providers allows the students to gain expert knowledge in a range of sports.
Senior Physical Education provides students with the opportunity to build on their skills and knowledge they have learned over their junior years. The course will provide them with challenges that will require them to develop leadership skills as well as a greater sense of self-respect for others. Emphasis is placed on self-responsibility and planning of an 'expedition' is part of each year group. Standards taught are decided with the students at the start of each year to maximise interest and involvement.
Outdoor Education
Outdoor Education allows students to experience safely the outdoor areas and pursuits available to them in the immediate area and expand their horizons to the wider world. Topics may include, but are not limited to, bush skills, climbing, mountain biking, Tikanga Maori and safety in the outdoors. Outdoor Education is also a fundamental part of Year 9 & 10 camp at Lake Rotoiti.
Senior Outdoor Education emphasises a range of outdoor pursuits and personal development opportunities. Courses are designed with the particular interests of each individual year group to maximise interest and learning opportunities.
Food and Nutrition
Through Food and Nutrition, students will gain a solid base for critical thinking and communication skills that can be transferred to numerous areas of study. It is a practically orientated subject and students will gain knowledge of practices relating to safe food handling issues. They will investigate the nutritional needs of adolescents, evaluate food packaging and discuss how society impacts on food choices and well-being.

Nutrition provides a diverse range of career opportunities including working in nutrition and health care. Numerous tertiary providers, including universities, offer courses which follow on from the broad knowledge gained from this course.
Learning Languages
Te Reo Māori me ōna tikanga
Teacher In Charge - Casey Davis
Te Reo Māori is one of the official languages of New Zealand. This vibrant language supports the development and celebration of our national identity and enhances the mana whenua of our indigenous people.
The programme that runs from years 7-13 allows students to explore this language and tikanga in a safe and supportive environment. The course aligns with the New Zealand Curriculum document, specifically to Te Aho Arataki Marau mō te Ako i Te Reo Māori - Kura Auraki. (Curriculum guidelines for teaching and learning Te Reo Māori in English medium Schools Years 1 – 13).
The programme supports all students to explore and learn via the 6 language learning modes; whakarongo - listening, kōrero - speaking, pānui - reading, tuhituhi - writing, whakaatu – presenting and mātakitaki - viewing.
As students learn Te Reo Māori they also deepen their knowledge and understanding of Tikanga Māori which will help develop their own personal, group and national identity. Pursue this treasured possession, seize it and use it, so you may tread confidently and with enjoyment on the paths of your own worlds and the wider world.
"Kia kore koe e ngaro tōku reo Rangatira."
You will never be lost to me my noble language.
Other languages (Japanese, Chinese, Spanish, etc.) are available through eLearning.
Mathematics & Statistics
Curriculum Area Leader – Bill Lonsdale
At Kaikoura High School we acknowledge that we are all individuals, with our own unique skills and challenges.
Mathematics introduces a new language to students' lives, a language alive with symbols and mystery. It can unravel the mysteries of the universe and unlock the inner mind. Mathematics is brain food; it is like sending the mind to the gym. Our scheme in the junior school is aimed at making Mathematics interesting and exciting.
Acknowledging the importance of statistics in the 21st century business environment we now offer statistics as a pathway from Year 12. Calculus is offered from Year 12 for those interested in pursuing Engineering or Physics at tertiary level.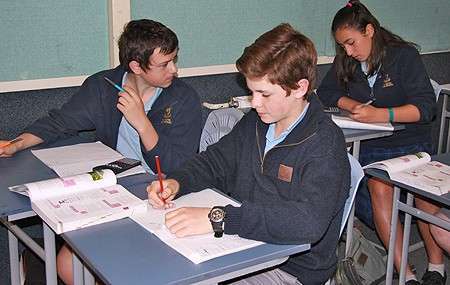 Science
Curriculum Area Leader - Casandra Kitt
The Science faculty covers all the sciences including Biology, Chemistry, Physics as well as Agricultural and Horticultural studies. The emphasis for our junior students is on exploration and practical work, generally making things that go whizz, fizz, bang and boom in order to instil a passion for the subject and fun into learning! There are many opportunities to be out and about, including various camps in the senior school and a 'Sea Week' for the juniors. Seniors also get the chance to be part of the Otago Advanced Sciences Academy, the Blumine Island project, the Okarito Kiwi project, and since 2011 the Year 10's have been part of the Marlborough Wananga. Agriculture/Horticulture studies allow opportunities for numerous field trips, including visits to various farming operations. Competitions entered are numerous and include Brain Bee, AgriSkills, Australasian Science and Otago Science.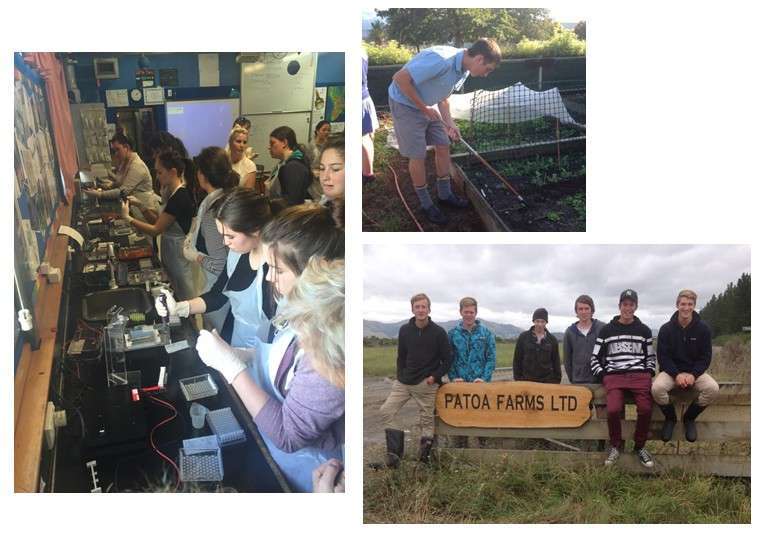 Social Sciences
Curriculum Area Leader – Alasdair Lean
This is the subject area at our school which allows students to study how societies work and how people participate in society as critical, active, informed and responsible citizens. We look at the past, present and future and use examples from within and beyond New Zealand. We have a broad programme of study based on the National Curriculum Achievement objectives.
As a subject we try to be as active as possible, taking trips locally to look at Kaikoura in the past, visiting the Marae, Whale Watch and Kaikoura township with Heritage Education. We have had ANZAC experiences, prepared for Roman battles, felt what it is like to carry water like villagers do in the developing world, voted in mock local elections, completed career quests and prepared for NCEA and the career choices we make for our futures. We are an active and vibrant department from Year 9-10 and lead on to Geography and Tourism in the senior school.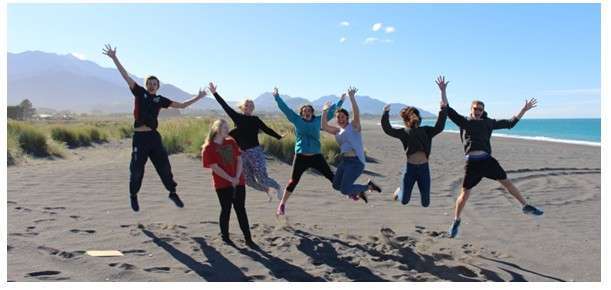 Commerce
Economics
This subject is about choice and decision-making. It is valuable for the topics studied and also for its methods of analysis. Economics students develop their general literacy, communication and numeracy skills.
Accounting
Accounting studies provide a broad foundation from which to build many other business skills. It is a discipline which introduces ways of thinking that can develop critical analysis, strategic management and lateral thinking which is important in today's business environment.
Enterprise Studies
The Young Enterprise Scheme is a 'hands on' business programme where students set up their own company, create real products/services, implement real marketing plans, earn real money and keep real profits. This is not just an academic course but also a relevant and exciting journey.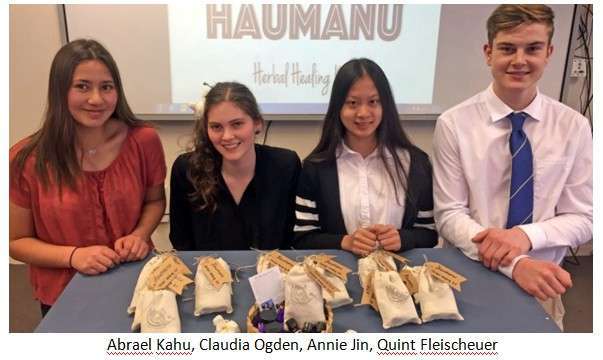 Technology
Contact person – Gayle Cameron
Technology is intervention by design: the use of practical and intellectual resources to develop products and systems (technological outcomes) that expand human possibilities by addressing needs and realising opportunities. Adaptation and innovation are at the heart of technological practice.
The aim at Kaikoura High School is for students to develop a broad technological literacy that will equip them to participate in society as informed citizens and give them access to technology-related careers.
The areas of Technology that students will experience in Year 7/8 are Digital Technology and Hard Materials. In the middle school (Year 9 and 10) these two strands continue alongside Graphics. From Year 11 to Year 13 students can take Graphics, or Trades. Digital Technology and Soft Materials is available via eLearning or correspondence.